Crypto, Web3, and Metaverse are impacting stock markets too.
On Friday, internet was flooded with posts about how the stock of Meta (earlier Facebook) crashed over 26%. It erased around $200 billion of investor money.
But Meta was not the only company to plunge.
Coinbase was down 3%; Riot Blockchain plunged 5%; Grayscale Bitcoin Trust decreased by 3% and Microstrategy by 2.5%.
A common factor among all these companies is their exposure to crypto and Web3 offerings.
The crypto market is in a downward rally for the past few weeks. But its effect has transcended to stock markets, as the companies who deal with crypto posted red candles.
Recent reports suggest that the increasing institutional investment in crypto has increased the correlation between stock and crypto markets.


According to a report by IMF, the correlation between returns on the MSCI Emerging Markets Index and Bitcoin was 0.34 in 2020–21, a 17-fold increase from the preceding years.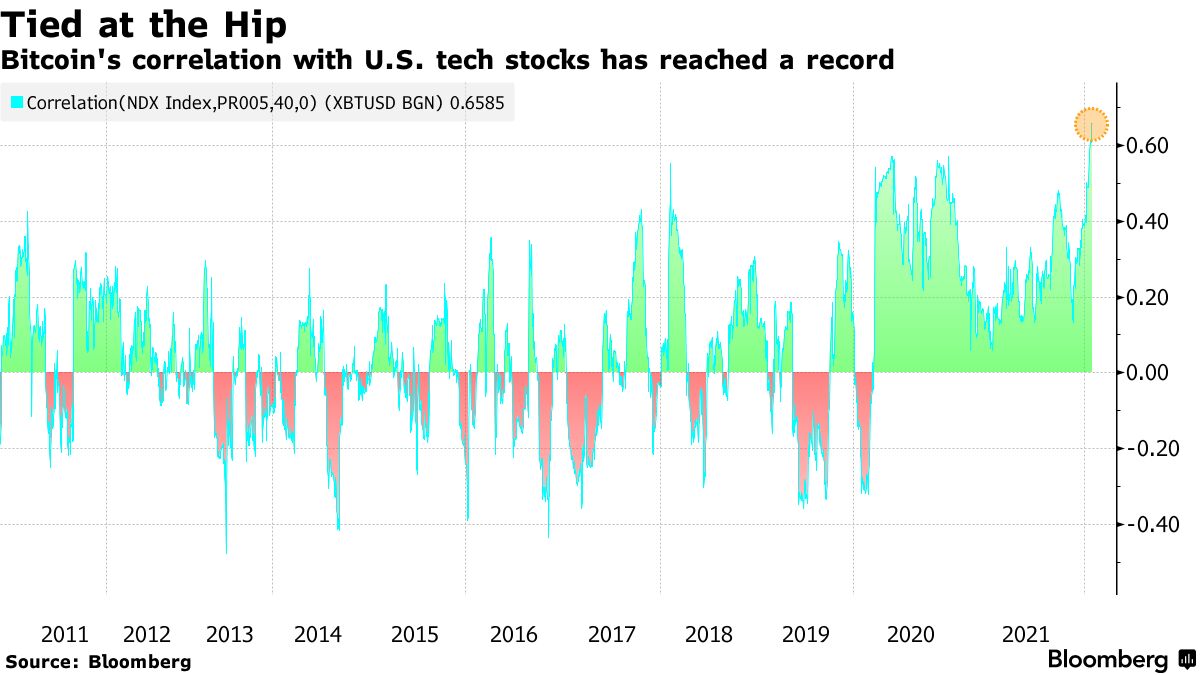 Bloomberg also noticed a sharp increase as its research states that the 40-day correlation coefficient for Bitcoin and the tech-heavy Nasdaq 100 has reached almost 0.66.
The investors who have put money into these stocks have lost their 'real' or 'regulated' or 'legal' money because their funds were indirectly invested in crypto, which is currently witnessing a bear run.
So, it is prudent to ask if the bet on Web3 and Metaverse is failing.
People backing the new web revolution are losing the traditional real-world money, as stock markets now have to deal with another factor. If these reports are accurate, the performance of Web3 could have a lasting impact on traditional technology companies.
It is a usual affair that during a bear run people lose interest in crypto.
The case in India is a bit different. Exchanges are witnessing an increase in the number of signups, as per an Economic Times report. It could be because of Government's partial recognition of the crypto market because of the new crypto taxation regime or the exchanges' marketing campaigns. But the markets are down globally.
News recommendation: Blockchain Simplified!